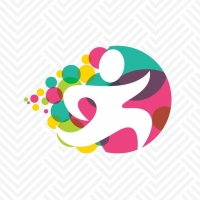 2018 5K Run & Walk(s) For Life
By Barbara Mills | May 1, 2018
The sun is shining; the birds are singing, and it is TIME for our Annual 5K Run and Walk for Life! We have three dates for these events and everyone is invited. If you want to support Voice of Hope and can't make the Walk for Life in your county, please join us at any of the other two.


Marion 5K Run/Walk for Life
Marion Harding Highschool - 1500 Harding Hwy E, Marion OH
5K Run on Cross Country Course
2 Mile Walk on Track
1 Mile Kiddie Run on Cross Country Course - 12 and under
Bouncy Houses - 12 and under
Prizes
Please Pre-register to be guaranteed an event t-shirt.
Saturday, June 14, 2018 ~ Check in: 9:00 am Walk Starts: 10:00 am
Harrison Smith Park -601 E Wyandot Ave, Upper Sandusky OH
2 Mile Scenic Walk Around Park
Prizes

Voice of Hope Pregnancy & Family Center - 115 W Rensselaer St, Bucyrus OH
2 Mile Walk Around Bucyrus Square
Prizes
Back