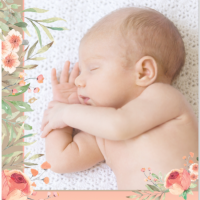 Spring Meet & Greet
By Barbara Mills | January 17, 2019
This March is the official kick off for our fundraising events. Voice of Hope's Meet & Greet Brunch, held in Marion, Upper Sandusky and Bucyrus, are great opportunities to learn more about the ministry and the impact VOH is having in your local community.
We understand it is hard to attend events. This is the reason we have chosen to host three. You can attend whatever is the most convenient for you, either by location or date.
Corporate Sponsors have paid for the meal, no tickets are required. There will be an invitation to partner with the ministry at the program's end. Seating is limited, therefore adults only please.
Meet & Greet Itinerary:
Doors Open 10:30am
Opening Prayer 11:00am
Closing Prayer 12:00am
First Opportunity:
March 2nd at Bucyrus Nazarene Church located at 2165 ST RT 4, Bucyrus. Please RSVP by February 22nd.
Second Opportunity:
March 9th at John Stewart UMC located 130 W Johnson St. Upper Sandusky. Please RSVP by March 1st.
Third Opportunity:
March 30th at Marion First Church of the Nazarene located 233 W Church St. Please RSVP BY March 22nd.
Call 740-223-0419, or email voceofhopepc@yahoo.com to RSVP or if you would like additional information.


Back